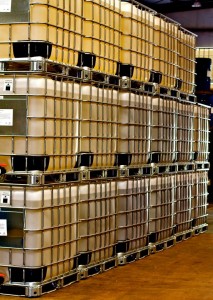 At Landrum Chemical Industries, our team of highly qualified chemical experts can formulate specialty product for your unique needs. Our custom water-based cleaning chemicals are designed for effective cleaning and environmentally friendly solutions, blended to your specifications.
We have the knowledge and experience needed to use an existing formulation, or develop a new custom formula to meet your needs. Each custom blended cleaning chemical product from Landrum can be personalized through scent, color, strength, size, and private labeling.
Scent
If the smell of typical cleaning products is off-putting to you or your business, allow Landrum to create a custom scent that is pleasant and non-intrusive. Allow us to provide several different cleaning solutions with the same scent, bringing fragrant consistency to your office or industry.
Color
Custom product colors allow you to create cleaning solutions that match your company logo, or color code your products to specific areas, machines, or uses. The possibilities are limitless with custom coloring available with any Landrum Chemical custom blended products.
Strength
For particularly greasy, slimy, or dirty industries, enjoy any of the Landrum cleaning products at a strength formulated specifically for your business. Take a product you love and our experts can help use the existing formula and make it stronger through a custom blended solution.
Size
No job is too large or too small for Landrum Chemical. Any of our custom chemical blends can be packaged in sizes from five to 275 gallons. Start with a small size to try out your custom product; we will keep your formula on file for when you're ready to reorder a larger size.
Private Labels
We provide the option to create custom labels for each of your products. Include your company logo, custom name, and packaging to create a personalized product that is both unique and effective.