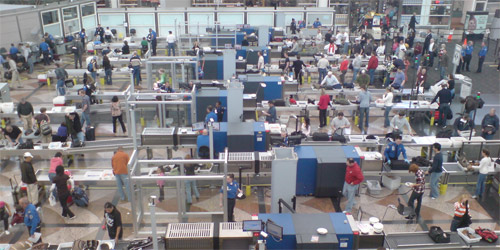 We are a proud supplier to the United States Government, Department of Homeland Security (DHS), and the Transportation Safety Administration (TSA) with a wide range of product fulfillment services.
Fulfillment capabilities include:
disposable safety equipment and clothing
x-ray bins
isopropyl alcohol
hand sanitizer
CORE COMPETENCIES
Just in time order fulfillment and logistics
Industry leading pricing
Disposable Powder Free Nitrile gloves SM-2X
Isopropyl alcohol for cleaning sensitive electronic equipment
Glycerin-free hand sanitizer, tested for use around sensitive equipment
Gray bus tub bins for use in scanning machines
Full line of janitorial supplies
Full line of cleaning chemicals
PAST PERFORMANCE
We have a 13 year working relationship with DHS and more specifically TSA customers. We have many references upon request of very satisfied TSA contacts. Our track record of prompt order fulfillment and aggressive pricing has lead to a strong trust of our capabilities.
DIFFERENTIATORS

We pride ourselves in having the lowest pricing and quickest delivery in the industry. Low overhead and margins allow your TSA, DHS, or DOD agency to ensure it receives highest value. Shipping program of locating the fastest and most reliable logistics suppliers mean you will have all products promptly.